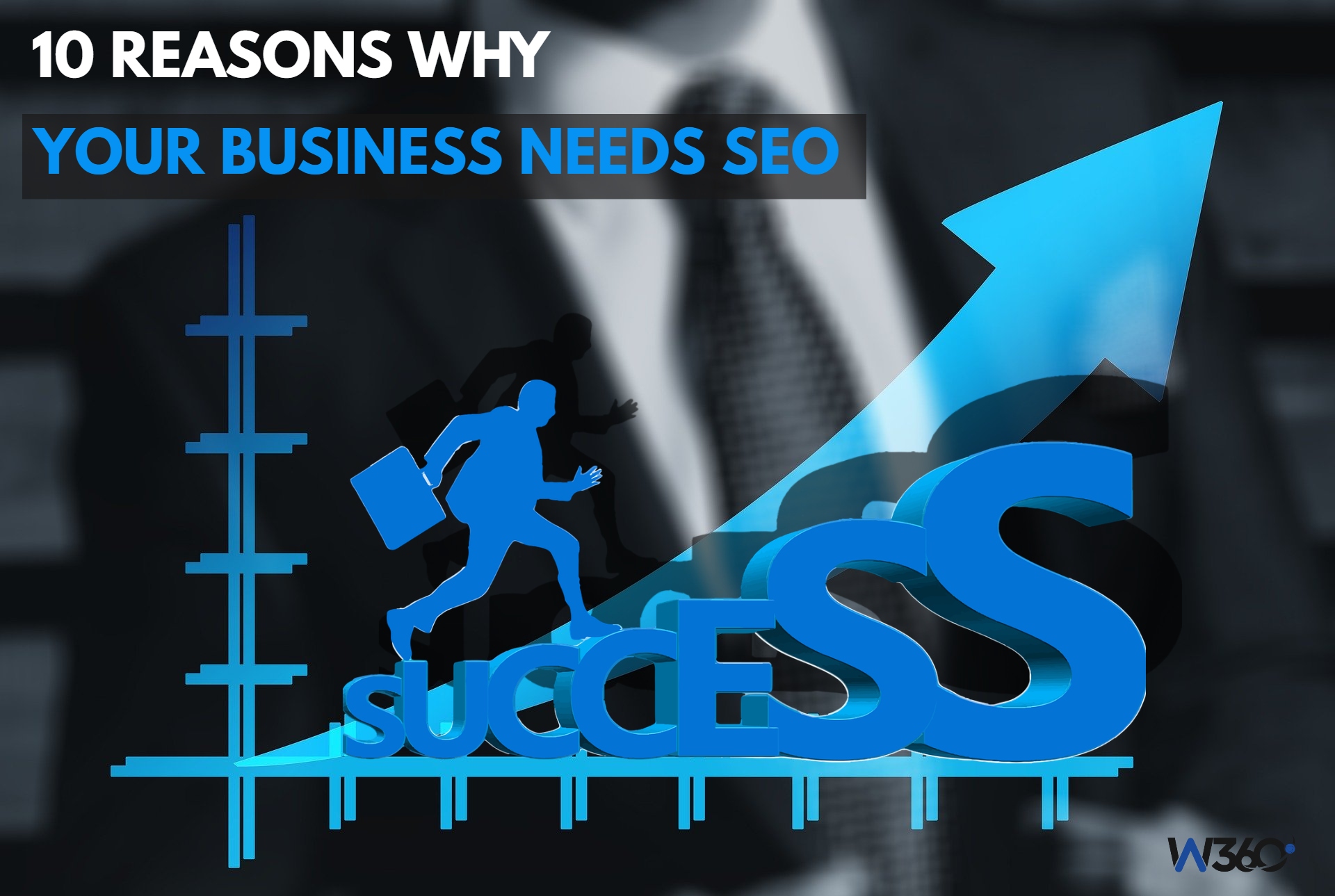 Search Engine Optimization (SEO) is when you develop your website to help it rank higher in search results. You need to ensure that your marketing strategy with an SEO company puts people at the forefront. In this article, we take a look at some of the reasons why business owners should incorporate SEO if they intent on running their businesses digitally and want to maintain success on a constant.
Reason #1 Reaches more people
When you make customer demographics as the first point of reference, you will have more benefits down the line in terms of brand rapport and lifetime value. Businesses, whether small or medium-sized, can find ways to succeed and outrank larger competitors if you know who specifically is looking out for your product or service and the types of searches they are using. 
The strongest SEO strategies a good SEO company can recommend are the ones that are based on a clear perception of your niche and target audience, involving quantitative and qualitative data from existing profiles, competitors, and market research.
Reason #2 Online brand visibility and organic traffic
If you want to engage with more potential buyers and customers, you need to make sure you are easy to find on the internet. Surely, there are way too many companies marketing and selling the same product or service. So, improving your business ranking should be a priority. It starts with staying competitive. Having a website and a regular social media presence is the bare minimum when it comes to an online presence. With the right strategy in place, you will see more growth revenue effectively working for your business. 
The trick is through customized SEO. Attracting the right audience to your website involves keywords and other SEO elements to boost your digital presence. But this does not happen overnight. It takes effort and spending time researching to determine which keywords will be the most relevant and optimizing the site to maintain a higher ranking on search engines.
Reason #3 Improves your website's user experience
When users conduct searches online, they expect information to load faster. But sometimes, when navigation becomes complex, they may bounce from your site and move onto another site that is more easily accessible. User experience plays a crucial role in SEO. From design to layout to how the user interacts with it, SEO company can help. If you lack something the user wants, it will be difficult to manage your site's findability. This is why a website with user-friendly navigation and faster loading times are prime concerns for a clear UX design process. All while SEO works in tandem with giving search-engine users what they are exactly looking for. 
Reason #4 Builds resilience and sustainability
Investing in a strong SEO marketing strategy with an SEO expert can increase your chances of qualifying leads, a streamlined business process, and customer loyalty. In addition, you will come to enjoy a consistent content strategy instead of turning off ads in times of crisis. Organically establishing traffic to your website will help sustain your business way ahead of your competitors.
Reason #5 Keeps customers informed
This is considered to be one of the best online marketing strategies that you can use to increase your visibility online. Customers may return to websites if they have a successful interaction with you. For example, by providing incentives and creating programs that reward loyalty to your brand in the likes of discounts or coupons, there is a higher chance that the customer will come back seeking more from you.
Reason #6 Helps develop a loyal audience base
Your interaction with customers should not just end with a mere social media post. Instead, marketers must make it a point to hold on to their customers for a lifetime. You want your customers to keep buying more of your products and recommend them to their friends and family. This is achieved through values such as integrity when delivering on the promises every time you engage with them.
Reason #7 Ranks better locally
Local SEO strategies can help you draw the attention of searchers who are often ready to buy and within the same vicinity as your locally-owned business. Localized SEO focuses on improving a local business's visibility in local search engine results or on Google Maps. Most of the time, these are the results that come up when someone types "near me" into a search engine. This is only true/possible if you put information about your business in local business listings or directories.
Reason #8 Affordable than paid ads
A PPC (Pay-Per-Click) campaign involves money because advertisers pay a fee every time one of their ads is clicked. This is the alternative way to earn organic visits to your website. However, in the long run, developing and executing an organic SEO strategy to rank your business is more cost-effective than running ads.
Reason #9 Focuses on a customer-centric service
When you create an online presence geared toward the needs of the customer, you become the most reliable and accurate source of information while drawing the right people to your business. it gives you more opportunities to target relevant keywords. Stimulating interest in your brand or products with an SEO company will open more opportunities to target relevant keywords.
Reason #10 Achieves quantifiable results
SEO platforms such as Google Analytics and SEMrush offer a detailed and comprehensive set of information with regards to how your business is performing online. It gets to the nitty-gritty details of the user's buying journey, including the keywords they searched for and what pages they visited on your website. With these insights, you can adjust your SEO strategy and goals.
Get in touch with us for all the most reliable SEO services
If you aim at optimising a healthy SEO strategy, your marketing communication and target audience will benefits greatly. When you have it right, not only can you drive long-term consumer value but also organic traffic. Contact us today if you are interested in reaping the rewards of our highly effective SEO services.