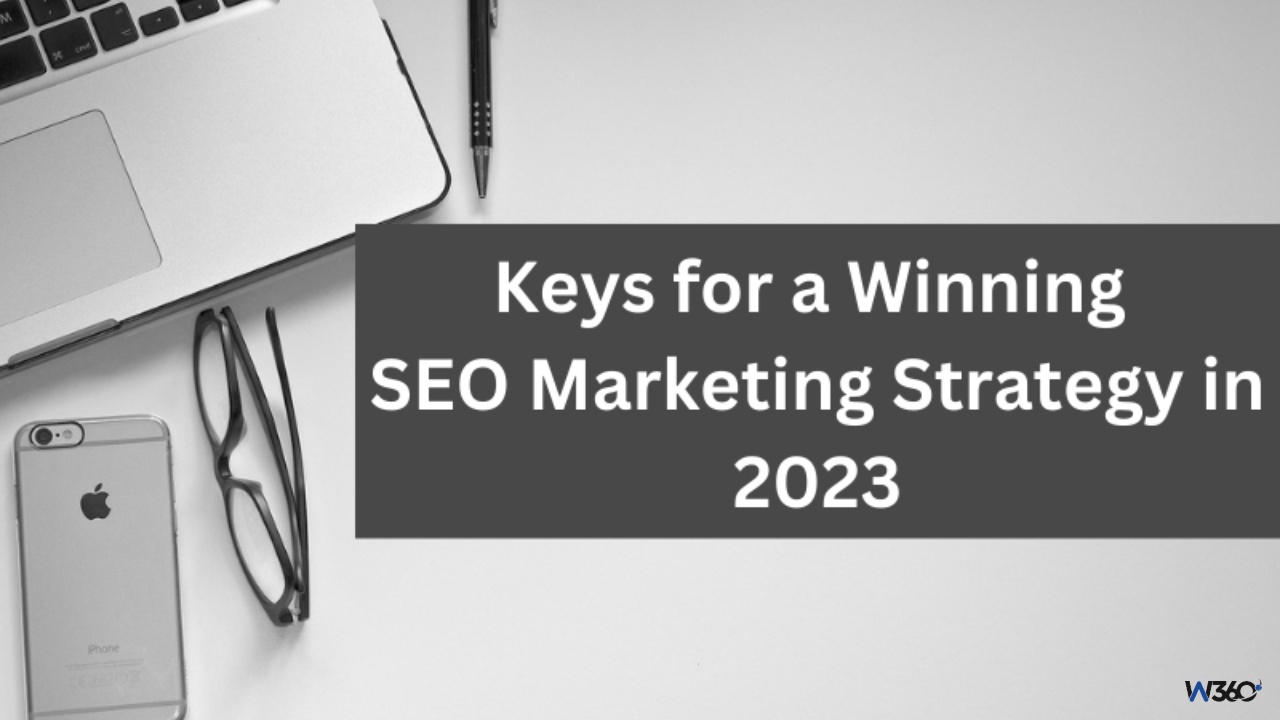 Driving traffic is essential to attract a larger customer base and accelerate the brand growth of a business. At present, almost all content marketers are in a competition to get their respective web pages to rank high through a variety of SEO marketing strategies. In order to accomplish the above goal, the majority of marketers mainly work on a principal marketing strategy, which is called Search Engine Optimization (SEO). A well planned SEO marketing strategy allows your website to rank high on search engines making it possible for users to find your content for their queries. 
No matter how outstanding your content is, if it does not tally with google algorithms and other search engines, it will not drive organic traffic. Moreover, you may already have an outstanding SEO marketing strategy, but keep in mind that Google often updates its algorithms to provide the users with the most accurate results. Therefore, an outdated SEO strategy will not get your work done. You need to optimize your website regularly based on various factors to improve its visibility. This article will discuss how to build and implement an effective SEO marketing strategy that drives organic traffic to your website and accomplish your sales goals.
Build the SEO Strategy in Relation to your Business Goals and Objectives
In order to set your goals and the road map for a successful organic search marketing SEO,  you need to analyze the current performance of your website. This can be done through an SEO audit. In this process, you need to shed light on some of the important components of your web content such as the quality, organization, originality of the content,  architecture and schema of the website, past and upcoming updates, domain name, and the quality of inbound links. As you set your goals on the current performance, it is also important to define the KPIs to evaluate the performance of your new SEO implementation. This will help you determine what and what does not work for your website and help you understand areas that need changes. The number of organic sessions, where the users have found the session page, is one of the KPIs to track performance. Similarly, you can determine leads and average sessions duration using tools like google analytics. In addition, some of the other key KPIs you should look into are bounce rate, average session duration, and page lead time. 
Perform Keyword Research
Google's algorithms rely greatly on keywords to understand the content. So that the content can be matched with the user queries. Therefore, determining the right keywords and including them in the content, title tag, and meta description is crucial for your business to rank high on result pages. Moreover, it is essential to check the keywords out with your competitor websites to understand what could be improved on your website. When inserting keywords in your content you need to be mindful of the following factors.
1. User Intent
Make sure the content of the webpage can answer the terms people use in search engines. For that, you need to make your web page informational, navigational, commercial, and transactional enough to cater to the search intents meant by different terms and phrases.
2. Relevant keywords
When you identify keywords,  target the most specific ones. It will make work easy for the search engines to understand your content and rank higher for the queries made. Moreover, in addition to the focus keywords, figure out LSI keywords that could possibly be used by the users.
3. Keyword Phrases, Long Tail Keywords, and Funnel Keywords
People tend to use phrases or long tail keywords when they are specifically looking to find or purchase something from online platforms. Therefore, it is important to target such customers as well through your SEO marketing strategy. For instance, where to buy a scuba BCD in Singapore? In addition, funnel keywords also play a crucial role in your SEO strategy. It is because funnel keywords are the keywords that have the potential to walk users through different stages to make them perform the final action of purchasing. 
4. Search Volume
Search volumes and specific keywords change according to different time frames of the year. Therefore when creating content it is important to use specific keywords in order to target the maximum search volumes during specific time periods. For instance terms such as seasonal can be used to increase search volumes, especially during the festive seasons.
Optimize the Most Valuable Pages
The home page or service pages are normally the most valuable pages (MVP) of a website. MVPs play a pivotal role in making your visitors aware of what your business is and navigating them to the right place. So the home page has to be systematically organized and make sure all the linked pages and manuals are working properly.
Conduct a Competitive Analysis
All the websites are in a competition to rank top on the result pages. If your website does not rank high, you need to analyze your competitive websites to understand what could be lacking in your website so that you can optimize it accordingly to rank high.
Plan for an Exemplary User Experience
Providing a smooth experience for the visitors makes an essential aspect of your SEO marketing strategy. Therefore structuring and organizing your website is important to keep the visitors engaged and free to explore the site smoothly to fulfill their needs. You will not be able to render a positive user experience if the site contains broken links, backlinks, duplicate information, and poor images in low resolution. Therefore, organize the architecture of your website for a seamless customer experience.
Bounce Rate
If the web owners fail to assure the above quality of the website and content, the pages will experience a high bounce rate where users tend to leave the page very shortly without scanning through its content. Based on these signals, your website will lose its ranking among the other competitive websites. The bounce rate will further increase when pages take time to load. However, the pages might get slower due to various reasons such as mobile devices with slow speed, poor network coverage, and some heavy content pages with pictures, videos, etc. Both small and medium-scale business providers can overcome this by putting equal weight on optimizing the desktop as well as the mobile version. Google provides tools such as Page Speed Insights, Google Analytics, and Search Controls to indicate errors as seen by Google on your websites. Utilizing such tools and working on errors will make Google rank your page higher.
Make Use of Resources
SEO alone cannot drive traffic to your website.  It definitely has to collaborate with the marketing, IT, and sales section of your business for a positive outcome. This also creates a win-win situation for all the parties getting involved in the process. For instance, you can collect information about a service or a product popular among the people from the sales section. Using the particular product in your SEO marketing strategy, you can drive organic traffic to your website. On the other hand, you can provide data about a product with high search volumes for the marketing section to fine-tune their upcoming campaigns. Similarly, you can seek the support of your IT section regarding the technicalities of your website. The expertise of each section is essential to create an SEO marketing strategy that aligns with the design, data structure, and core principles of your business.
Improve the Customer Funnel Journey to Drive Sales
The customer funnel journey which leads the customer from awareness to the final act of purchasing a product is the ultimate goal of the entire process. It is important to create an immersive experience for the users at each stage; namely awareness, interest, desire, and action followed by the post-purchase stage. The final stage, which is post-purchase, is the stage in which customers share their experience about a product or service via reviews and ratings. These reviews help to build trust and drive more sales to stabilize the business.
Evaluating and Reporting Authentic Data
As you evaluate the progress of your SEO strategy via KPIs, you need to report those data to prove the progress of the SEO marketing strategy. Reporting accurate data makes the system more transparent and the data can be used to provide a comprehensive overview regarding user intent, organic sessions, keywords, search volumes, bounce rate, etc. The SEO strategy can be further developed and used in decisions making regarding the business. You need to keep in mind that you cannot witness overnight results even though you carry out the best SEO strategy. If you address all the above mention points and target the right keywords when optimizing, your website eventually will drive organic traffic and rank high on the result page.
Seek Support from an SEO Expert in the Field
Unlike in the early years, Google now releases thousands of updates yearly and they vary from minor updates to broad core updates. Even though most of the minor updates, which occur several times a day, go unnoticed, broad core algorithm updates, which are released about every quarter, drastically affect the ranking of web pages. These updates often answer the signals received from both webmaster and user activities. They also prevent webmasters from using self-serving tactics to rank higher in search results through fake reviews and review stars.
Therefore, adhering to the above factors will make you implement a winning SEO strategy for the year 2023. This will not only impact the Conversion Rate Optimization, where visitors will ultimately leave the page as customers of that particular business, but will also generate backlinks, where other websites insert links to direct their visitors to your website. 
Whether you are starting afresh or upgrading your existing SEO strategy, seek support at W360, the leading SEO marketing in Singapore to run your next SEO campaign. The SEO experts at W360 will set realistic goals to drive organic traffic and get more conversions. Click here to get a quote today or book a meeting with W360 for cutting-edge SEO solutions.