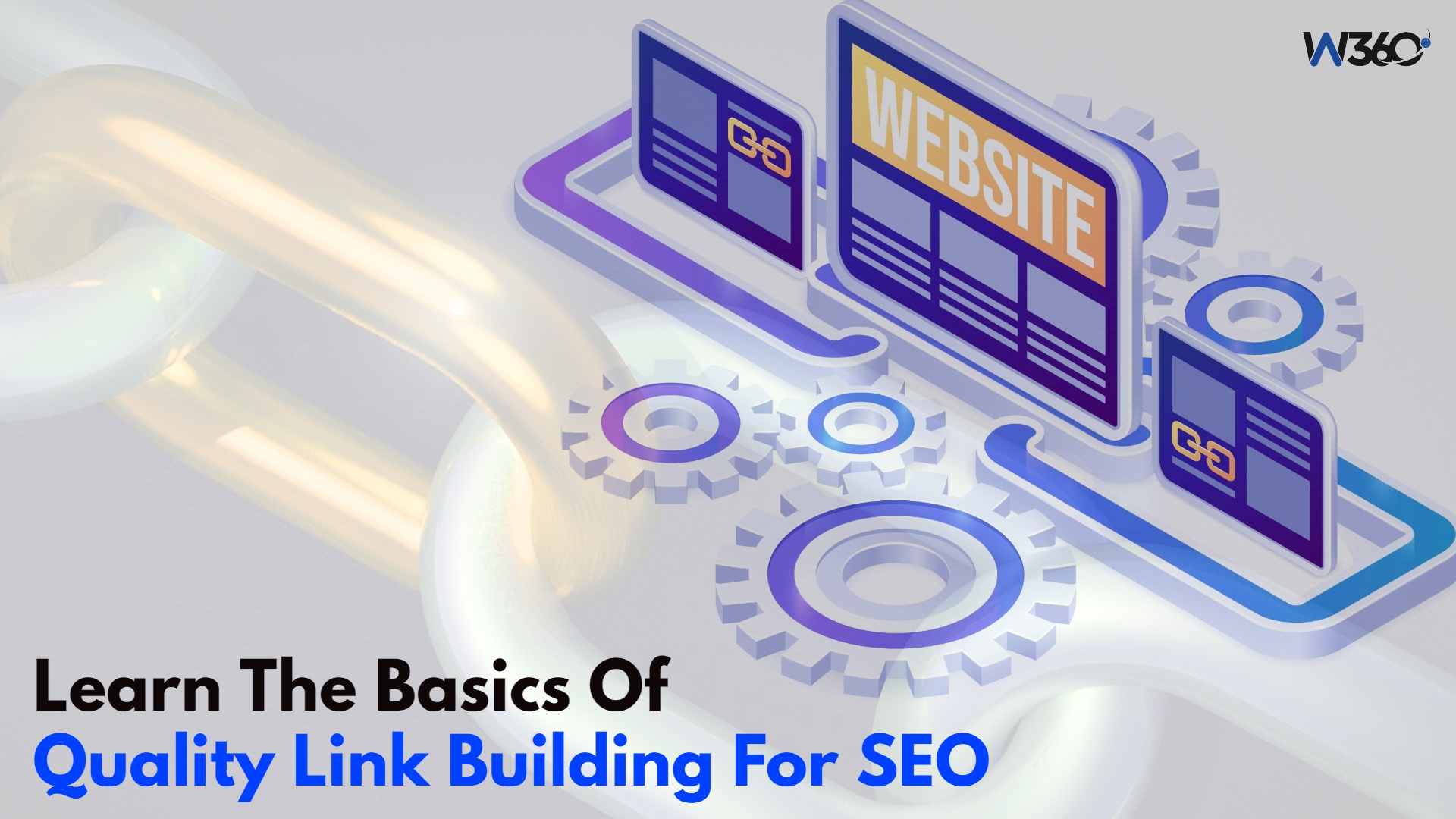 Today, the SEO link building strategy has scored itself as a powerful stratum in boosting organic traffic when it comes to a website's ranking position or search visibility. Link-building or backlinks are also called "inbound links" because they represent another website's traffic coming to your site.
Search engines utilise links for two main reasons:
To locate and uncover fresh web pages, which they can optimize and benefit from their search results.

To validate how well a page should rank and whether it can be trusted.
The meaning of a backlink
Essentially, link building is the practice of building one-way hyperlinks to a website with the goal of improving search engine visibility. In SEO, these links are called backlinks. Also known as "inbound" or "incoming" links, backlinks are created when one web page channels another website by linking it to its site.
Let's assume when a bakery site (A) connects to a listicle post comparing the 10 best chocolate cakes in town (B), the bakery website obtains a vote of confidence – or backlink – from the site endorsing the best chocolate cake post.
What influences backlink value?
Determining the precise value of link authority sure is an intricate and complex task, but both quality and quantity matter when it comes to backlinks.
1. High authority linking domains
If you want to generate more value for your web source, linking domains of high authority does wonders for your backlinks. After all, no SEO success stories happen with websites that comprise spammy, bogus or plagiarized content.
2. Anchor text
An anchor refers to a clickable text on a hyperlink that moves from one internet destination to another; usually, it's blue and underlined. In other words, it holds together two different locations on the internet. There is no specific world limit to the length of an anchor text. However, it is highly recommended to keep it brief and to the point. Anchor texts assure what's on the other page and therefore they have to be highly relevant.
3. Link location and number
How you position a backlink on the page is valuable to Google as this influences the entire website architecture. If you place a backlink at the end, it might not serve as an integral source for the post. Rather, placing it in the first paragraph would score better results. 
4. Relevancy of link
Let's assume you have a website that sells car parts and you have a website selling auto parts that are connected to different source websites outside of your industry with very few relevant signals to pass. While linking your website to these sources will not help you, it will not hurt either. The links that will help you the most are highly relevant, as this gives a much clearer hint to Google that your site is a good match for a particular topic.
When it comes to backlinks, the relevance of the topic is a high priority. Links that weigh in with a clearer sign to Google come off as a credible authority of a backlink to your website. The topic of the link, page content or website, and link targets are some of the key aspects of evaluating backlink relevance.
Get your custom SEO  link-building strategy from our Digital Superheroes
We're an expert link building company that offers customised and creative services to ultimately increase your website's SEO performance by building high-quality backlinks. If you're interested in making your website perform well, leave it to us at W360 Group to leverage your SEO performance and link building up a notch. We will ensure that link building is one of the primal parts of your SEO strategy! To learn more about our comprehensive process, contact us today to get a quote.