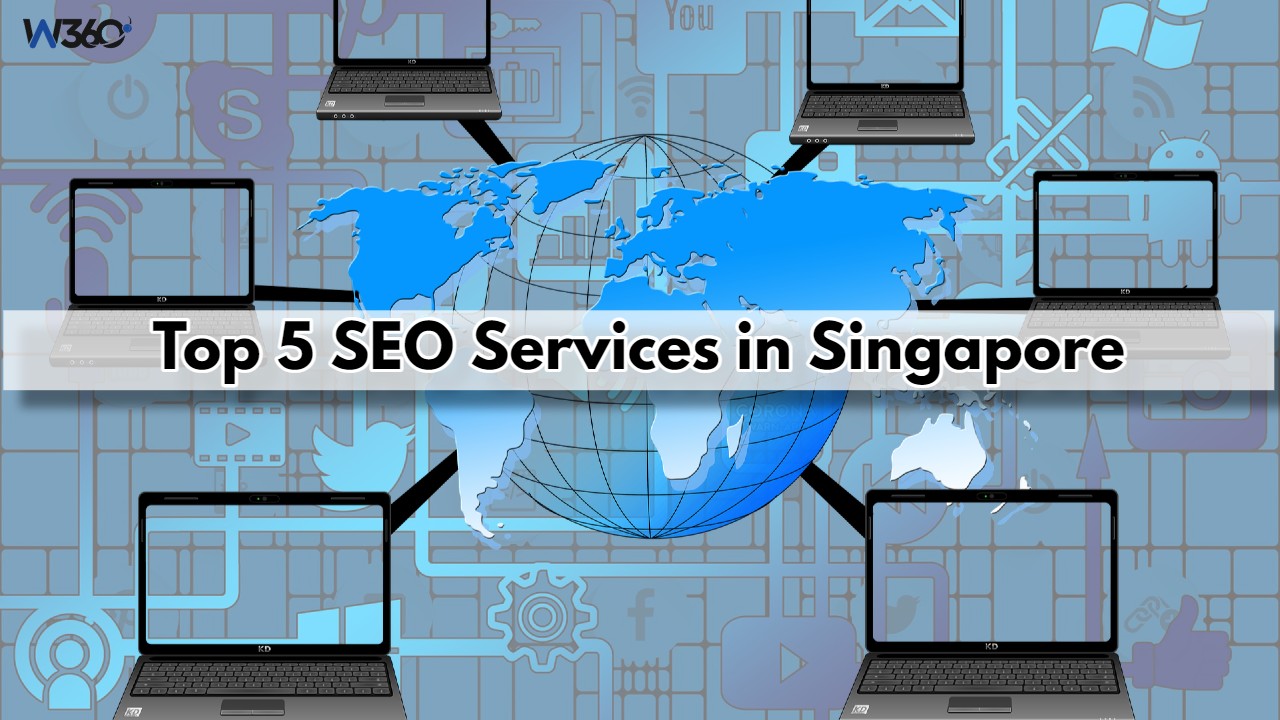 Search engine optimization is one of the most popular digital marketing strategies followed in Singapore at present. Numerous businesses adopt SEO marketing to generate organic traffic free of cost. It is a highly practical and effective way of popularizing a business among its target audience. 
However, not all businesses have sufficient resources to engage in search engine marketing while running their regular operations. SEO marketing requires a high technical knowledge of the field along with creativity to receive successful results. When businesses require external support to improve their search engine rankings and drive more traffic to their website, they seek help from search engine optimization (SEO) services. Countless digital marketing agencies provide SEO services in Singapore today. Read on to find out the top 5 SEO service providers among them. 
1. Fractal Digital Pte. Ltd.
Fractal Digital is a strategic SEO company that focuses on US and international SEO. Its goal is to deliver SEO leadership to global organizations and build sustainable, long-term value through problem-solving, clear communication, and neutrality. They are the founder and industry leader of the Organic Acquisition (QA) technique, which only focuses on organic traffic that will produce long-term, sustainable growth, and client acquisition. Strategy, Multi-Market SEO, SEO & Content Marketing, Digital Publishing, and Consultation are among the services they offer. Because they only accept engagements if they anticipate seeing a significant return on investment, their current clients have confidence in them.
Additionally, Fractal Digital is renowned for its capacity for problem-solving and for developing strategies that support the profitability and success of its customers. Despite being headquartered in Singapore, it now employs remote talent forces to operate all around the world.
2. W360 Pte. Ltd.
W360 Group is a Singapore-based digital marketing agency with expertise in all areas of the industry, including search engine optimization (SEO), search engine marketing (SEM), social media advertising, and programmatic advertising and marketing. Digital marketing strategy and planning, and  the creation of effective websites, are also part of their repertoire. 
It is a pre-approved provider of digital marketing solutions, where you can get 50% of your digital marketing budget covered by the Productivity Solutions Grant (PSG). If you are looking to improve your online reputation management, search engine rankings, and organic traffic while effectively strategizing your digital marketing plan, W360 Group is one of the most recommended Singapore SEO services to get onboard.
3. Fenzo Digital
Fenzo Digital is a recognized expert in digital marketing in Singapore. Fenzo Digital, a member of the SGTECH group, has provided support to numerous SME businesses in Singapore and has a strong track record. Some of the primary services offered by Fenzo Digital to its clients include website design and development, social media management, search engine optimization, online marketing, video editing, and website management. 
Fenzo Digital also had the privilege of being chosen as the top social media company to produce the president of Singapore's video for Chinese New Year and Madam.
4. SEO Efficiency
SEO Efficiency is a leading SEO service provider in Singapore operated by an ambitious team of contemporary, skilled SEO engineers. They are a strong team that can revitalize your website and establish the right traffic sources to help you reach your sales and business objectives. Their specialty is not just limited to competitive and well-known key queries, but they also make minimal impacts from unnoticed or hidden keywords that reap significant and effective results: greater traffic and higher conversion rates. 
Additionally, their staff possesses a high level of proficiency in the development of SEO strategies, technical SEO, local SEO, international SEO, and targeted copywriting, so you can choose them as your digital marketing partner with confidence. 
5. Outrankco Pte. Ltd.
Outrakco is a Singapore-based SEO and digital marketing agency with a focus on a range of internet and online marketing solutions, including SEO, SEM, and web design & development services. They have a top-notch group of digital strategists who are familiar with the ecosystems of search engines. 
They have the power to push your website to the top of the main search engines, outranking your rivals in the SERPs, thanks to their unique approach to SEO and SEM (SERP). If you are looking to enhance the visibility of your business online and reach your target audience easily to gain traffic, Outrankco Pte. Ltd. is right at your service with high proficiency and reliability. 
To Sum Up
Search engine optimization is the key to generating steady organic traffic. In general, a successful SEO strategy includes keyword research, on-page SEO, off-page SEO, and technical SEO, covering all important technical factors such as optimized content writing, internal linking, optimized Meta descriptions, etc. The most reliable way to get your business to a high rank in the SERPs is to select a well-experienced and trustworthy SEO service provider.