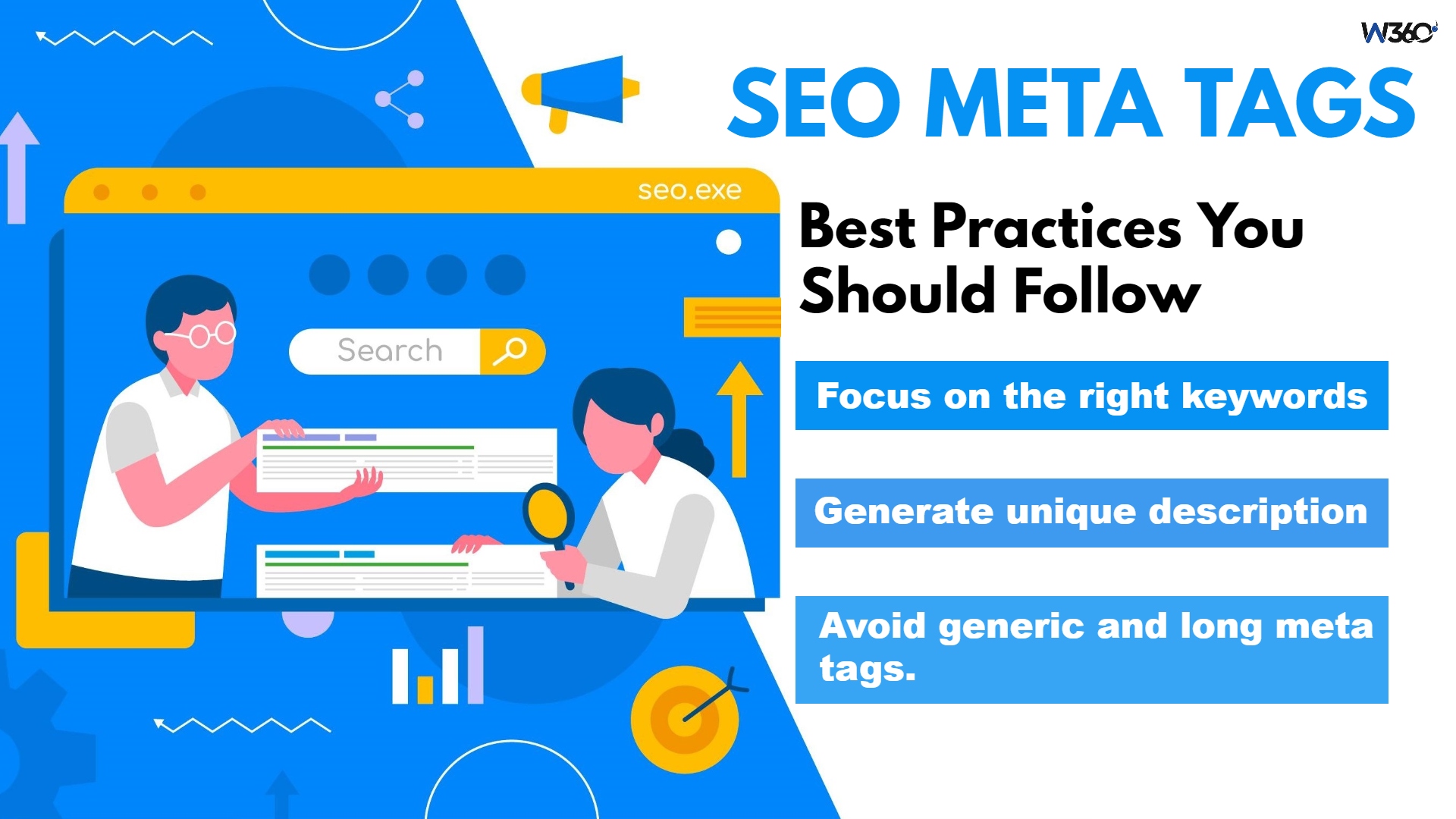 The modern world is all about digitalization and virtualization. Everything is based on the digital concept and all fields are facing drastic transformations. Hence, digital marketing is a trending topic completely based on the themes of digitalization of business and marketing. With the introduction of Search Engine Optimization (SEO), things changed in the way we do marketing. However, with time, we have gotten too familiar with everything and now tend to focus more on some aspects of SEO efforts while focusing less on others. Hence, most of us think that 'link building' is the most important aspect of SEO and focus more on that. We miss some of the best-efforted aspects and lose rankings.
In this article, you are going to learn what SEO meta tags are, and what are the best practices for SEO meta tags and meta descriptions.
What are SEO Meta Tags?
A meta tag is like a very short summary of your web page. Search engines and viewers both use the meta tags to get a brief idea of what is included in the content of the page. Meta tags aren't visible on your website, but they do exist in the HTML code. This is the text that appears as a snippet on the search engine result page (SERP). Moreover, SEO Meta Tag consists of two parts called the title tag and meta description.
Steps to optimize the title tag to enhance SEO
Using the target keyword in the title.

Keeping title tags between 50 to 60 characters.

Creating a distinctive and unique title to stand out among similar articles.

Improving readability through adding sentence breakers (colon, question mark, comma, etc.)
 Best practices for SEO Meta Tags and Meta Description
What is the primary purpose of SEO? It's to rank your page at the top of search results while performing well on SEO site audits. In order to do so, you need to follow some of the basic yet crucial SEO practices for your site to rank at the top of the viewers' search results.
Focus on the right keywords
The right keyword allows you to reach the right audience. If you undermine the importance of selecting the most appropriate SEO keywords, the chance your content will reach the target audience is void. 
 Generate unique description
Unique content is important for your site to stand up among similar content. For the search engine to identify your content as unique, your meta description should also be unique. Try to provide an accurate summary of the content you are providing on your site through your meta description.
 Avoid generic and long meta tags
According to Google, the length of your meta tag is limited. So, if your meta tag is too long and surpasses this limit, it is likely that your meta tag will not make sense from the part of the tag that is visible. It is recommended to make your meta tag short while it is yet descriptive and concise.
To sum up
Generating your own SEO meta tag and meta description after an SEO health check is possible. However, will it guarantee that your content is optimized to reach your target audience? Don't worry. At W360, we provide SEO services according to a standard procedure of SEO checklists. We can offer you the best SEO services and bring your content to the top of your target audience's search results. Visit W360 today.