Pre-approved PSG vendor for digital marketing solutions. Get up to 50% funding for your SEO and other digital marketing services!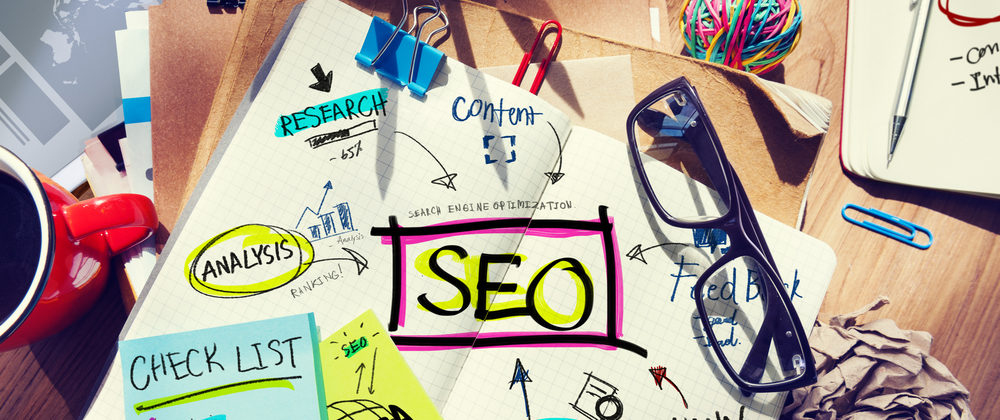 What is Search Engine Optimization?
Search engine optimization or SEO is the process of improving the ranking of your website/web pages on the Search Engines Results Page (SERP) – also known as organic ranking – so as to increase your website traffic to drive more leads and sales. 
It involves improvements made on your website, its content, and off your website to make it search engine friendly and also increase its relevance for specific search queries/ keywords. Clicks to your website from these natural or organic listings are free.
If a user searches for the products or services that you offer, you want your brand to show up on the first page of the Search Engine Result Page. Because if it doesn't, chances are you will not be discovered at all.
After all, how often do you go beyond the first 2 pages of the organic search results? And if users are not satisfied with what the results they see on the first page, they are likely to try a different permutation of the search query.
Search Engine Optimization (SEO) is not just about technical fixes and improvements for your website to appeal to search engines. It is also about focusing on what your target audience needs and how you're helping them solve their problems or meet their needs. It's about understanding the questions they have (their search queries) and the answers they are looking for (the type of content that satisfies them) against these queries.
When users appreciate the content you provide against specific search queries they have, click-through to your website, and hence your organic traffic will increase.
This increases your relevancy against those keywords and authority with search engines, thereby improving your organic rankings.
How Does SEO Work?
Search engines in the likes of Google are constantly looking to match websites with high-quality information of relevance against users' search queries. It crawls the internet for all possible relevant results based on the keywords that users are searching for. There is a complex and ever-changing algorithm used by these engines to determine the relevance and hence order/ ranking of the websites.

Search engines review many aspects of the website to determine its quality and relevance against what users are searching for. Some of the key ranking factors affecting SEO results and rankings are:
Quality of the website content
Mobile-friendliness of the website
How fast do your website pages load (website's loading speed)
Users' interaction with the website – How long do they stay on your website (website session) and how many dropped off from the website (bounce rate)
Reputable sites that are linking back to the website
Regardless of the type and frequency of algorithm updates, the fundamentals of search engines focused on providing the best user experience remain unchanged.
SEO is a complex and long term effort that requires ongoing refinement. Hence many businesses have chosen to leave the complexity and arduity of SEO to a performance-based SEO agency with a proven track record in the likes of W360 Group.
Is SEO worth your time, effort, and investment? Why is it important and what can it do for you? Let's look at the gains and benefits SEO can bring for your business.
Benefits of Search Engine Optimization (SEO)
Here are some reasons why you should be doing SEO for your website:
Free Quality Traffic. When you are ranked on top positions on search engine results for keywords that are of relevance to your business, you drive quality organic traffic into your website. Organic traffic, unlike paid ads on search engines, is free and SEO results tend to be long term if it is well maintained. Hence once you achieve the desired ranking on search engine results, you gain perpetual and free inbound traffic.
Improved user experience & conversion. The right SEO focus on improving the website for both the search engines and the target audience. As you perform SEO to improve your ranking and organic traffic, you are also improving your website experience for the user and hence a conversion to leads and sales.
Higher conversion rates. With SEO, you are attracting users who are already thinking about your products and services. Organic traffic has better chances of converting compared to leads from traditional or outbound marketing.
Credibility boost. Being ranked well on search engine results not only helps you gain visibility and traffic, but it also earns trust and credibility from users. When you are ranked higher than your competition, it indicates to users that the search engines trust your website and it is relevant to what users are searching for. This, in turn, boost your credibility.
Complementing your PPC/ SEM campaign. Your presence on search engines is reinforced with both SEO and PPC. Your brand dominance for a specific search query increases mindshare among users and increases your chance to attract the users into your website. A common misconception is that SEO can replace PPC/ SEM for keywords that are already ranked top on page 1 of search engine results. According to a Google study, 89% of the traffic generated by search ads is not replaced by organic traffic. Hence it is important to have both strategies in place to maximize the traffic from search marketing.
Always-on digital presence. Unlike PPC/SEM where your ad stops when your daily budget runs out, you continue to be visible throughout the day once you are ranked on search engine results. This reduces the opportunity cost of potential lead loss due to lost visibility when your paid search ad budget is exhausted.
Staying competitive. SEO is widely adopted by many businesses given its importance and the benefits it brings. It would be no surprise that many of your competitions are already doing SEO. You must invest in SEO to remain competitive when they are already gaining visibility among users searching for your products and service. Let your business gain a long term competitive edge with SEO if your competitors are not doing so.
SEO Best Practices
A lot of work goes into SEO and there are many things that you need to do to improve your organic ranking on search engines. Here are some SEO best practices:
Focus on the right keywords. Many businesses, and even SEO agencies, undermine the importance of selecting and focusing on the right SEO targeted keywords. This can lead to efforts and investment being wasted and opportunity costs. Understand the objective of your SEO, your target audience's buying journey, and your competitive landscape to effectively map out the right SEO keywords. Ensure that your SEO agency or partner focuses on providing the advisory and support to identify the most relevant keywords for your SEO to maximize your ROI.
Write unique content. Produce original, relevant, and informative content for your target audience. If producing unique and quality content is a challenge for you, do consider engaging a professional copy or content writer. Our content specialists at W360 Group have collaborated with many businesses in producing informative pieces of content that not only engage their target audience but also supports their SEO efforts.
Strategic use of keywords. SEO keywords should be added to your web page title, meta tags description, image alt tag, content introduction, content's sub-headings, and content body. You can also use synonyms of your keywords for improved user experience and to prevent keyword overstuffing. Focus on responsible keyword optimization – moderate and appropriate usage of the keywords – and content relevant to the users.
Match the user's intent. Many businesses and even SEO agencies made the mistake of focusing on a wide array of SEO keywords on a single or limited content page. This can result in the content of low relevance to the user's search intent, leading to irrelevant organic traffic with a high bounce rate for you. That is if the website does get ranked well at all. It may also compromise SEO results for keywords that are more important or relevant for you. Effective SEO is not about page 1 ranking for just any keywords but the right keywords. Your website is well optimized if you're receiving quality and relevant organic traffic. This means that you are attracting people that are interested in what you do or offer.
Make your site secure. Do you notice the lock icon that appears before a website's URL? That means that the website is secure. Ensure that your website uses HTTPs to increase visitor's confidence toward your site. This is especially important if you're running an e-Commerce website.
Improve your site loading speed. Slow-loading websites turn users away and score badly with search engines. Improve your website's loading speed to ensure positive user experience and earn the approval of search engines at the same time.
Activate our SEO superheroes if you would like to learn more about SEO or an SEO audit for your website. These Superheros are experienced SEO consultants with a proven track record in Singapore and across Asia and they would be more than happy to have a chat with you.
The Leading SEO Agency & Partner in Singapore and Asia
As a leading SEO company headquartered in Singapore, W360 Group offers you custom SEO solutions that work. Effective SEO calls for continuous work involving many aspects on and off your website. Reaching and staying on the first page of the search engine result page requires both SEO expertise and dedication.
Hence many business owners and marketers opted for outsourcing their SEO to a competent SEO company. Here are some reasons why we are the leading SEO agency and partner for so many businesses:
Flexible & Customised SEO. One size does not fit all. Every business is unique so we craft our SEO services and strategies based on your business and your needs. SEO is an important long term online marketing strategy and you shouldn't be settling for less. Speak to our SEO Superhero for a customized SEO solution for your business.
Comprehensive & Ethical SEO. We adopts a comprehensive approach employing only optimization strategies that are compliant with search engine guidelines and ethical best practices. Black hat (unethical) SEO may yield immediate results but this is a short-lived success. With smart detection by search engines on such optimization methods, you may face a permanent ban of your website to be displayed in search engine results in the future. This means a perpetual loss of organic traffic to your website. Your SEO journey with us entails:

Keyword research: We help you identify the most optimal and relevant SEO keywords. Having the right set of SEO keywords ensures quality and relevant organic traffic that can increase your awareness and grow your business.
Audit & customized SEO strategy: We perform a detailed evaluation of your website and your competition prior to commencing SEO. This helps identify the most optimal SEO strategy for you to improve the relevancy, accessibility, quality, credibility, and authority of your website.
Review & Optimization: We constantly refine our SEO work based on your goals, the results, algorithm updates, and the competitive landscape. We deliver results that benefit your business for the long-term.

Result-oriented SEO partner. We are committed to achieve improvement on site rankings and organic traffic for our customers. We perform close monitoring of your SEO results with ongoing refinement to the SEO strategy and optimization as necessary are key in driving SEO success for you.
SEO Expertise. Each of our SEO Superhero has at least 5 years of experience with a proven track record in SEO. Our team of SEO experts is always ahead of the curve in algorithm and SEO updates, keeping our SEO strategy agile and effective towards these changes.
An SEO company with a proven track record. We have helped businesses across Asia achieve page 1 rankings and grow their business through SEO. Let our SEO Superhero share with you our SEO success stories and how you can be part of these success stories.
SEO is a staple of your digital marketing strategy that should be always on. With its importance and the benefits it brings, you should ensure you have the right SEO strategy and implementation in place.
Leave the laborious work of your SEO to a trusted SEO agency like us while you focus on your business and enjoy the growth in sales from our SEO.
Activate Our Digital Superhero.
DIGITAL MARKETING SERVICES