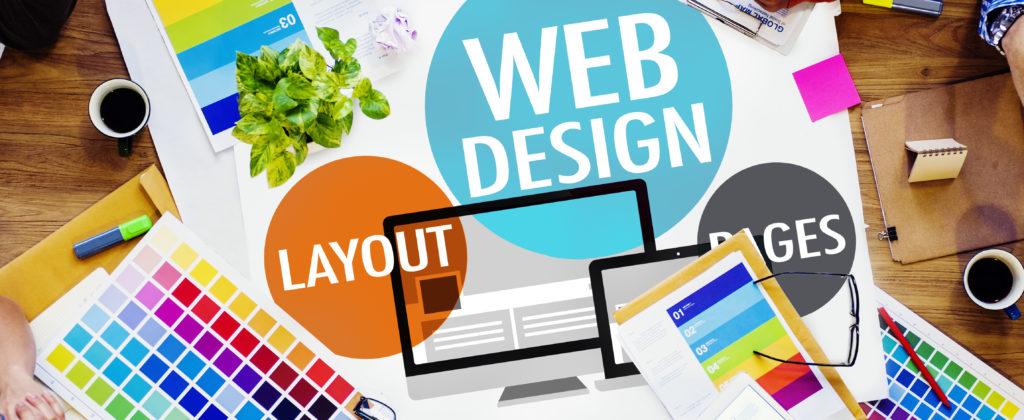 What Is A Responsive Web Design?
Bad website designs push visitors away. But it is not just about looks. How your website works matters too. In short, it is not enough to just have a website, your business needs a digital presence that will captivate your target audience.
You can do so by making sure that your website is attractive, functional, and user-friendly.
A good website design lets users find the information they need fast. It has to be simple but impactful. It should craft a positive experience with short loading time, well-formatted content, and effective navigation. A professional IT website design company in Singapore can help you plan, arrange, and execute your ideas to your advantage.
Website design involves planning and organising your online content. Your content should invite visitors to explore and learn more through your site, ensuring a good flow throughout.
A responsive website adapts well across various devices and screen sizes. Consumers in Singapore no longer stick to desktop computers alone, you can find them on their smartphones and tablets scrolling through social media just as often. Your web page should be mobile friendly, working seamlessly regardless of the type of device visitors use. It should automatically adjust to fit each screen, helping to resize, zoom, or pan to help you view your content comfortably.
Having a website that is difficult to navigate on smartphones and tablets could cost you your potential customers. It is often frustrating for them to figure out where everything is on the website before getting the details they need. Chances are they would leave before even reading anything!
Avoid letting your visitors have such an awful experience. With a responsive website, you will no longer have to produce multiple designs for various devices. Instead, you will be able to focus on a single website that ensures a seamless user experience and helps you achieve your business goals.
Benefits Of A Responsive Website Design
Let us summarise the benefits of having a responsive website design for your business.
Giving users the best experience possible. The goal is to give your visitors a positive experience, consistently. If visitors have enjoyed browsing your site, they will return and be converted into consumers more readily. Nobody wants low-quality images and pages that take forever to load.
Reducing content management costs. Imagine having separate websites for every device or screen size. That will cost a lot to manage and update! Focus only on a single website that caters to all devices.
Keeping your website agile. Content updates are easier and faster if you only have one site to work on. You might even be able to do small changes, such as fixing typos, on your own. Effective website design takes the stress out in managing your website.
Improving search engine rankings. Your website has to be coded in a way that is easy for search engines to understand. This will help increase your organic rankings and improve your search results, thus attracting more visitors to your website.
Going where your target audience is. Consumers are going mobile! With the prevalence of online stores, many have built the habit of shopping and paying for their bills online. Many have built the habit to shop and pay for their bills online. It is hard to separate people from their smartphones. If your target audience are active mobile users, you need to ensure that your website is responsive on their devices.
Establishing credibility. Will you want to do business with an outdated website? A professional website uses high-quality visuals and compelling content. If you want to leave a positive first impression from your target audience, your website has to stand out from the competition.
How Do I Get A Responsive Website?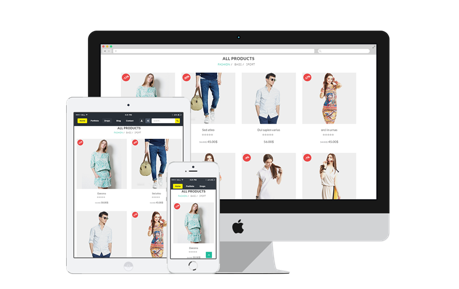 Here are some of the important factors to look into when building responsive designs for website:
Layout. If you are unsure how to get started, you can try out free responsive themes such as those offered by WordPress. If you have an in-house web development team, you can start by working on a non-responsive site. Subsequently, make changes to its coding to make the site responsive.
Media. This includes your images and videos. You need to set codes to ensure that the images will be displayed accordingly on various screen sizes. You could choose to display images in full size or remove them. As for your videos, you can incorporate techniques that will allow them to be automatically responsive.
Elements. Just because you are upgrading your site to adapt to different screens, does not mean it has to be an exact duplicate across devices. You can choose which elements to display or leave out since the screen that visitors are using could be small. This can take a lot of time to perfect but your visitors are sure to appreciate it.
Typography. A responsive font will make navigation a pleasing experience. When designing a website, you need to be sure that the font size also adapts to the user's screen and is easy to read.
Touchscreens. Your website should be easy to operate whether the visitor is using a mouse or touchscreen features. That being said, arrange your buttons and drop-down menus so that they would be easy to click on. Additionally, make them large enough so that they can be displayed properly.
Feeling overwhelmed by the information? 
If you do not have any website design and development experience, our talented website designers at W360 Group could be of great assistance. Leave the website designs and developments to us, and you can be confident that your new website will deliver results.
Our Responsive Web Design Services at W360 Group
As a trusted web design agency in Singapore, our company creates websites that promise your visitors an enjoyable experience. Our goal is to ensure that your business website encourages your target audience to take action, increasing your conversion rates.
We will be looking into the following areas as we design your website:
User Experience. We will study your customers' activity as they use your website, thereafter eliminating roadblocks that keep you from getting the sales. A website should always be customer-centric. It should make people want to interact with you.
User Interface. This is what your customers see on their end. It should be eye catching and consistent with your brand image, while promoting customer engagement. We will collaborate with you, so that your story can be shared in a way that will resonate with your visitors.
HTML and CSS coding. We will first be doing extensive research to better understand the needs of your target audience. Next is the coding, where we will ensure that your visitors will be able to navigate your website with ease, regardless of the type of device they view it from.
Technical SEO. With an SEO-friendly design, you will have greater chances of ranking higher in search engines. The more organic traffic you attract, the more opportunities for you to convert leads into customers. We create website designs that search engines understand and recognise as a reliable resource.
CMS Design. Our website designers can assist you in turning your existing website into a powerful e-commerce site. We can also provide trainings to help educate your team members on how to navigate your new content management system.
Why Choose W360 Group?
Adopting a responsive website design in Singapore is a worthy investment for your digital marketing goals. You need to be sure you are meeting the needs of your target audience on every single device they use. We understand that this may seem like a daunting task to many, hence W360 is here to help you handle your website needs.
Here are some of the things you can expect from our website design professionals at W360 Group:
Designing websites for real people. Customers are at the core of our website design process. We spend time getting to know your target audience to ensure that your website will help them solve their problems as well. Your website has to meet people's needs so that they keep coming back for more. They may not turn into customers right away, but they can always become your brand promoters. Our web design can help you drive results.
Highly-skilled web designers. Our talented website designers produce websites that are attractive and user-friendly. We build websites that meet your aesthetic and technical requirements. Regardless of the industry you are in, we can collaborate to design a responsive website for you. Whether you are developing your business website for the first time or improving your existing one, we can assist in increasing its credibility.
Helping you form deeper connections. Winning the trust of your visitors is crucial in establishing long-term relationships with them. It starts with a credible website design. Our web design services in Singapore go beyond just building your business website. Our team also helps your brand connect better with your target audience.
Honest and transparent services. A responsive website makes monitoring easy. It also helps you save time and cut costs. We integrate analytics tools into your website so you can track the progress you are making. Our job does not end when we present you with your new site, we help you ensure that it does as expected – helping your business grow.
So, if you are interested in updating your website and making it responsive, speak to our web design team today. We have worked with various businesses from diverse industries in the past to address their web design needs, both in Singapore as well as in other countries. We can help you too!
We would love to hear your thoughts on upgrading your website and help you grow your business with powerful website design.
Activate Our Digital Superhero.
DIGITAL MARKETING SERVICES