Pre-approved PSG vendor for digital marketing solutions. Get up to 50% funding for your Social Media Advertising and other digital marketing services!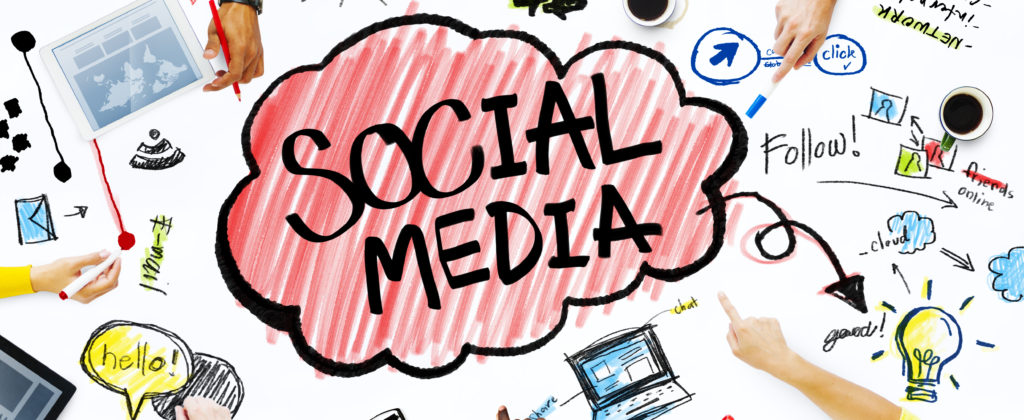 What is Social Media Advertising?
Social networks are now part of our routine and life. Social media users are spending an average of 2 hours and 24 minutes a day multi-networking across an average of 8 social networks and messaging apps. Social media users have grown significantly since 2004 and it is still growing. 83.7% of internet users globally are active social media users, which means most of our prospects and customers are on social media. Social media has transformed marketing and social media advertising an indispensable part of digital marketing.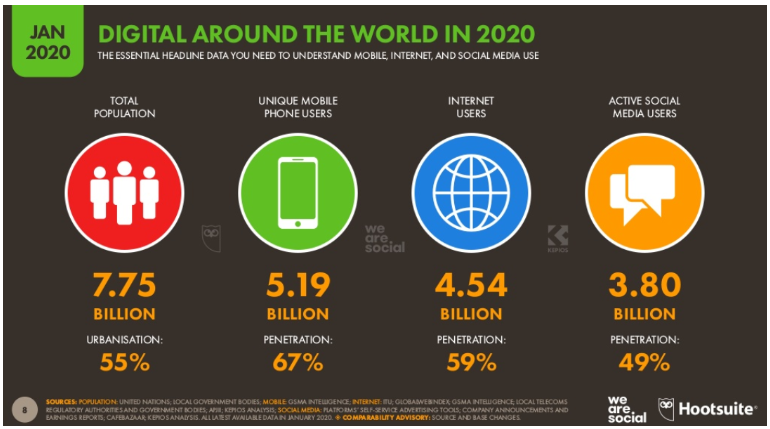 Social media advertising is a form of the social media marketing that involves running paid ad campaigns on social media platforms. It helps promote your brand, content, products, or services among the target audience of your choice. It offers the result and measurability you seek from brand awareness to sales generation.
Let's look at some important facts around social media:
Facebook is the undisputed market leader for social networks with 2.6 billion monthly active users and 1.73 billion daily active users as of 31 March 2020. This also explains Facebook being the most popular platform for social media marketing and the significant growth in Facebook advertising over the years.
Other than Facebook, YouTube, and Whatsapp are the 2 other most used social platforms in the world.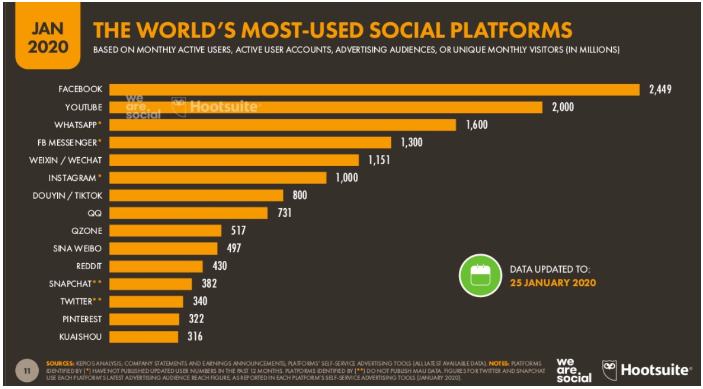 « They spent an average of 2 hours and 8 minutes per day on social media
« 99% of active social media users are accessing it via mobile
« 86% are actively engaged with or contributed to social media
« YouTube, Whatsapp, Facebook, Instagram, and Facebook Messenger are the top 5 most used social media platforms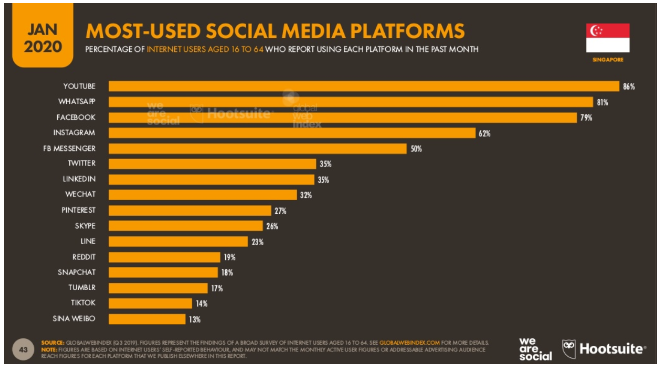 « Ads in social media and recommendations or comments on social media are among the top 10 sources of new brand discovery
According to a report by Buffer in 2019, 89.3% of marketers say social media is "Very important" or "Somewhat important". 73%of them finds social media marketing effective for their business

According to the social media trends 2020 report by GlobalWebIndex, social media has influence over purchase decisions, and hence both organic posts and paid ads are important.
The facts above are a testament to the power of social media advertising and marketing. The massive reach and precision in targeting offered by social media networks bring huge growth opportunities for your sales and business. It makes perfect sense for you to be on social media platforms if your customers and prospects are there. Don't let the lack of time and expertise stop you from growing your business. Work with a reputable and leading social media advertising & marketing company like us to achieve success.
What Are The Benefits Of Advertising through Social Media?
1. Increasing conversion rates. A wide reach of qualified audience drives traffic, consideration, and purchase of your products and services. This naturally increases your conversions and sales. Social media advertising also allows your business to connect deeper with your target audience. Timely responses to comments and questions from users create a positive impression and help you earn trust and credibility. Such interactions will lead to an improved conversion rate as well.
2. Quality & Relevant Reach. Social media offers various targeting options for you to reach out to potential customers for your products and services. With the right targeting and messaging, you can connect with those who are interested in your products and services but not necessarily seeking on search engines. You can grow your business with a wider reach of your potential customers.
3. Improving brand recognition. Social media advertising enables the visibility of your brand to create brand awareness and recognition. This brand familiarity will improve your sales conversion rate and also expand your brand reach when customers recommend your brand to their family and friends.
4. Building Social Presence. It is important to have a social media presence given the prevalence and reach of social media. Social media advertising helps establish a strong presence for your brand and business among social media users. And this will ultimately build awareness, recognition, and drive sales for your business.
5. Providing quality customer service. Social networks let you exchange real-time conversations with your prospective and existing customers. Being active on social media reinforces your customer service efforts. This is because you are able to respond to customers right away, especially those with urgent concerns or those who are unsatisfied. In line with this, you can also address frequently asked questions on the platforms for everyone to see, which also eases the pressure on your customer service team.
6. Scalable advertising. There is no minimum buy for social media advertising, unlike traditional advertising. But of course, the reach and results would be proportionate to the advertising budget invested. You can always start off with a budget you are comfortable with and then scale it accordingly based on the results and ROI achieved. Social media advertising is relatively more affordable, effective, and measurable against traditional advertising in general.
7. Performance & Customer Insights. Social media collects a wealth of meaningful and insightful data about their users, from their demographic to their behavior and actions online. Social media advertising provides useful reporting metrics and insights about who and how people have interacted with your ads. Leverage these insights to optimize the targeting and messaging to improve results and ROI for your social media advertising.
If you are struggling to get started or had a bad experience from poorly executed social media ads, speak to our social superhero on how we can help you.
W360 Group – The leading and trusted digital marketing and social media advertising agency
There are businesses who are hesitant to delve into social media advertising as they weren't confident it would benefit them, or if the returns would be greater than their investment. We also understand that many businesses lack the time or in-house resources and capability to run their own social media advertising. That's why we are here to help. Our team of digital and social superheroes each has at least 5 years of experience in digital and social media advertising. And we have worked with various businesses across industries but we look at each brand and business uniquely as its own.
As a leading digital marketing and social media advertising company in Singapore, you can be assured that we can achieve the success you defined for your social ad campaigns:
Define goals and strategies. Our journey with an understanding of what you want to achieve from your social media ad campaigns. Every business is different and we help determine achievable results and strategy to achieve them.
Right targeting. Social media offers vast options of targeting with the wealth of data and insights they have from their users. We identify the most potential and relevant audience based on our understanding of your products and services, value proposition, and customer profile.
Determine messaging & creativity. We provide advisory for your messaging and ad formats for your campaigns based on your target audience profile and competitive landscape.
Test & Learn. One size does not fit all if they are businesses in the same industry. A/B testing on the audience, creative, and other elements is essential for us to learn and improve your social media advertising campaigns for the best results.
Measure & Optimize. We provide a thorough measurement of your social ad campaigns with recommendations and ongoing optimization to make it better.
Collaborate & Communicate. We are a social media agency that believes in tight collaboration with our clients. We work closely with our customers for ongoing refinement and optimization to reap the best results for their social media advertising.
Ready to See Your Business Ace Social Media?
If your competitors aren't on social media yet, this is a great opportunity for you to gain a competitive edge. And if they already are, then you have all the more reason to dip your toes into social media advertising as well.
Work with a trusted social media agency with the right competency and a proven track record and. Contact our social superhero today and let us help your business flourish by advertising through social media.
DIGITAL MARKETING SERVICES