Put yourself in the shoes of your customers, seeing a product from your favorite merchant but you just cannot remember the product name. Now you can solve all that with a simple solution, enter Google's Shopping Ads, they are what e-Commerce dreams are made of.
So, what are shopping ads?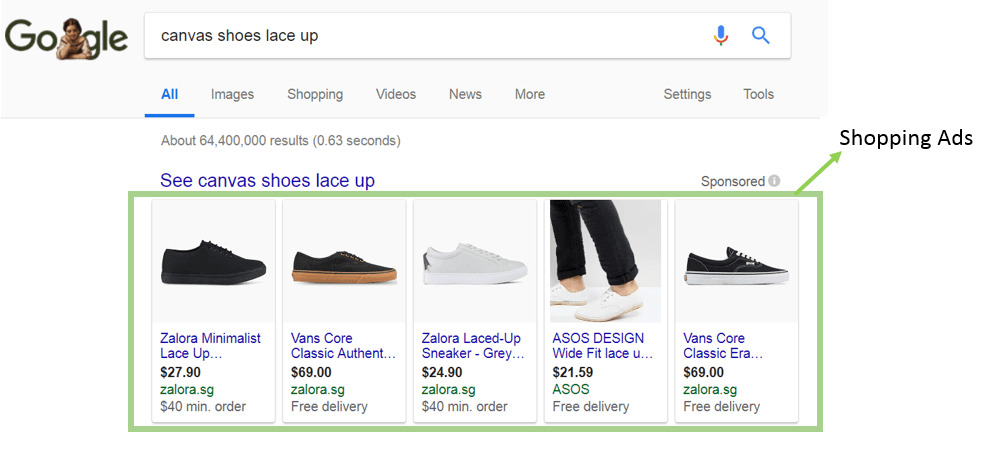 Shopping ads help to immediately identify and reach the customers that have shown interest in your products thus increasing the customers' likelihood of purchasing.
Here are the benefits of Shopping Ads especially with Webnatics:
These ads are like display ads, except that they allow an action, and that action is purchase. It can increase an advertisers' click through rate (CTR) significantly, directly bringing customers from the ad to your platform.
The leads found are considered better qualified because they have a specific idea of what they want. When the lead clicks on your ad, the lead is at least 70% interested in the product you are featuring, thus increasing their chances of completing the purchase on your site.
Allows Product Attribute Search
On top of using keywords for your products to pop up on Google, you can include products features, allowing the product to appear in any relevant searches.
Google is THE most used search engine across the globe, entitling advertisers the giant ocean to fish from. Customers can easily find your product and purchase it in one swift move.
The amazing thing about Google is that it provides comprehensive data to stay competitive when advertising on its platform. Google's shopping ads run on Google Adwords, thus using all of Adwords' services.
Masters of Google Adwords
We house many masters of Google Adwords and they ensure that your budget for advertising is well spent and never more than needed.
Responsible and Approachable Digital Consultants
At W360 Group, we believe in delivering measurable, effective and ROI-driven digital advertising, so you never have to worry about miscommunication or lack of communication. Our digital consultants will send you regular reports on the growth of your advertising or you can always call our customer service, offering seamless real-time support.

Shopping Ads bring about a new kind of convenience to your customers and W360 Group can help you get started on that!
Contact us now to fix an appointment and get your Shopping Ads running!
Email: hello@W360.asia
Tel: +65 6970 2800