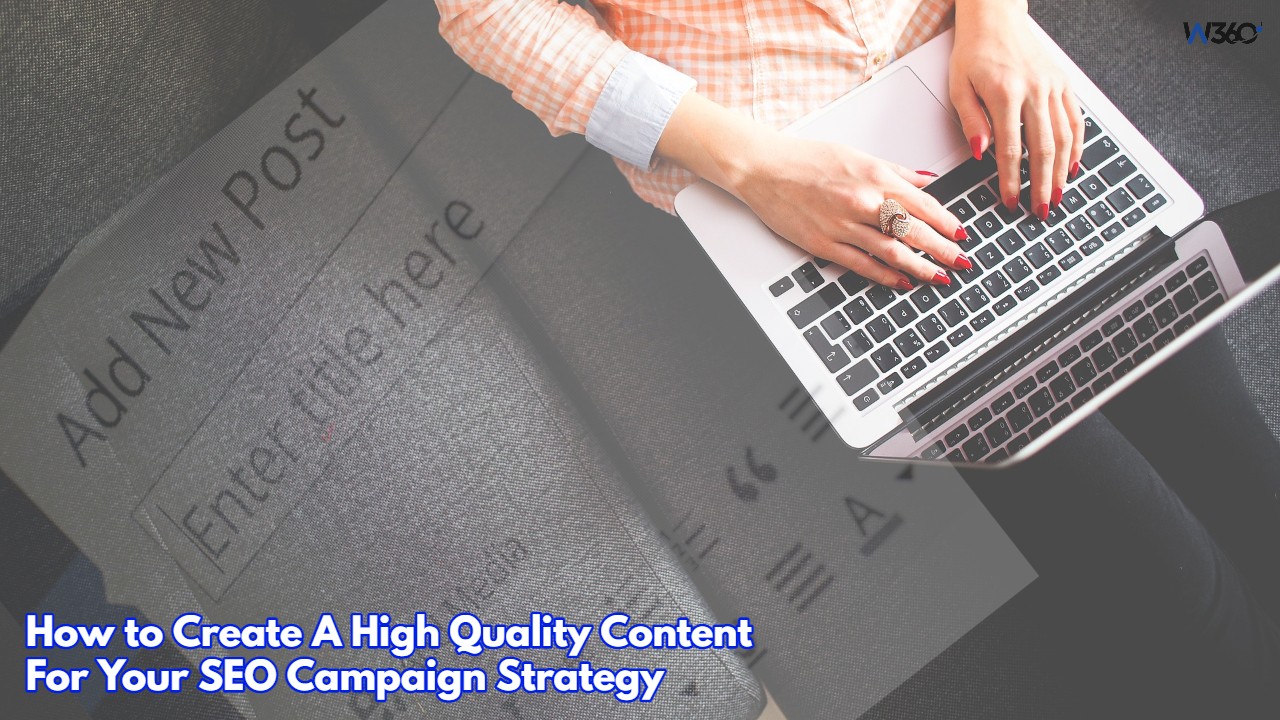 Tying up your content strategy with your SEO strategy is a brilliant method to maximize the amount of organic traffic that you draw towards your online platforms. Learn what an SEO campaign strategy is and how high-quality content supports your SEO strategy by bringing in more organic traffic. Read on to learn more about SEO practices in content optimisation.
What Is an SEO Strategy?
The process of organizing the content on a website in order to increase the possibility that it will show on top of the search engine result pages (SERPs) is known as an SEO strategy. In essence, it's the procedure you adhere to in order to enhance your chances of obtaining organic traffic from search engines. It is crucial to have an SEO plan since it keeps you focused when producing content. Your strategy will make sure that you produce material that people are searching for rather than simply producing what you believe they want to read. An SEO plan is a crucial component of content marketing since it determines how your content will be discovered in the first place, particularly in search engine result pages (SERPs). Search engine bots will have a tougher time indexing your site, determining your area of expertise, and ranking your site pages if your information is dispersed and disorganized. Therefore, it is highly important that you publish optimised content. 
How to Create High Quality Content?
One of the trickiest parts of SEO to identify is high-quality content. Too often, improper elements—like the number of words, keyword density, or formatting—take centre stage. In contrast, according to the newest Google algorithm update, the content that includes the following qualities can be defined as high-quality content.
Highly comprehensive 

Useful for the searcher

Helpful

Academically sound

Highly accurate and reliable

Carries the optimal response to the searcher's inquiry
Are you interested in knowing the tips to producing high-quality content? Here are 5 steps to follow in order to create high-quality content to support your SEO strategy. 
1. Understand your call to action and search intent
Searchers search for information online with search intentions. They can be trying to find background information on a subject, an answer to a question, a solution for a problem, or a product to purchase. You need to know how people will find and use the material before you start producing it, as well as what outcomes you hope to achieve. 
Do you intend to hawk any goods or services? Create a list of email subscribers? How can the requirements of your audience support your marketing objectives? Include them in your content strategy so that your call to action (CTA) can be in line with the user's intent and your content goals.
2. Format properly for readability
Not only for your readers but also for search engines to simply scan, index, and rank your website, you need to make your content simple to read. The performance of your content as a whole is greatly influenced by how you structure it. Headings and subheadings, lists, and brief passages of text separated by white space make articles easier to read for readers who only skim them. Huge text blocks don't appeal to readers, and neither does Google.
3. Conduct in-depth research to uphold authority and trust
It's essential to ensure the accuracy of your information.Therefore, you must conduct in-depth research and gather evidence to support your conclusions. Research is crucial even if you are writing about your own experiences. By providing false information, you run the risk of losing your audience's trust. Cite recent and up-to-date research and statistics. 
4. Create an SEO Link-Building Strategy
Building links is the process of getting other websites to link to your website. This is the key objective of off-page SEO. Sites with more authority often have a bigger impact on your rankings when they link back to your material. Spend some time thinking of all the different methods you may draw inbound links. You may begin by exchanging links with fellow companies in your locality in return for links to their websites, or you might start by writing a few blog entries and distributing them throughout various social media networks. Additionally, you can approach other blogs about posting as a guest so that you can link back to your website. 
Need Professional Help to Boost Your Content Quality?
Keeping up with Google's ever-updating algorithms and other factors in order to get your content to a top rank is not as easy as it may sound. Even with tremendous hard work, there are chances that your SEO strategies may fail due to a lack of professional knowledge. Contact W360 GROUP PTE LTD for professional help in digital marketing to rank your websites high on SERPs with innovative SEO strategies and high-quality content. Learn more about SEO success stories from the leaders in the industry to make your business tactics successful.