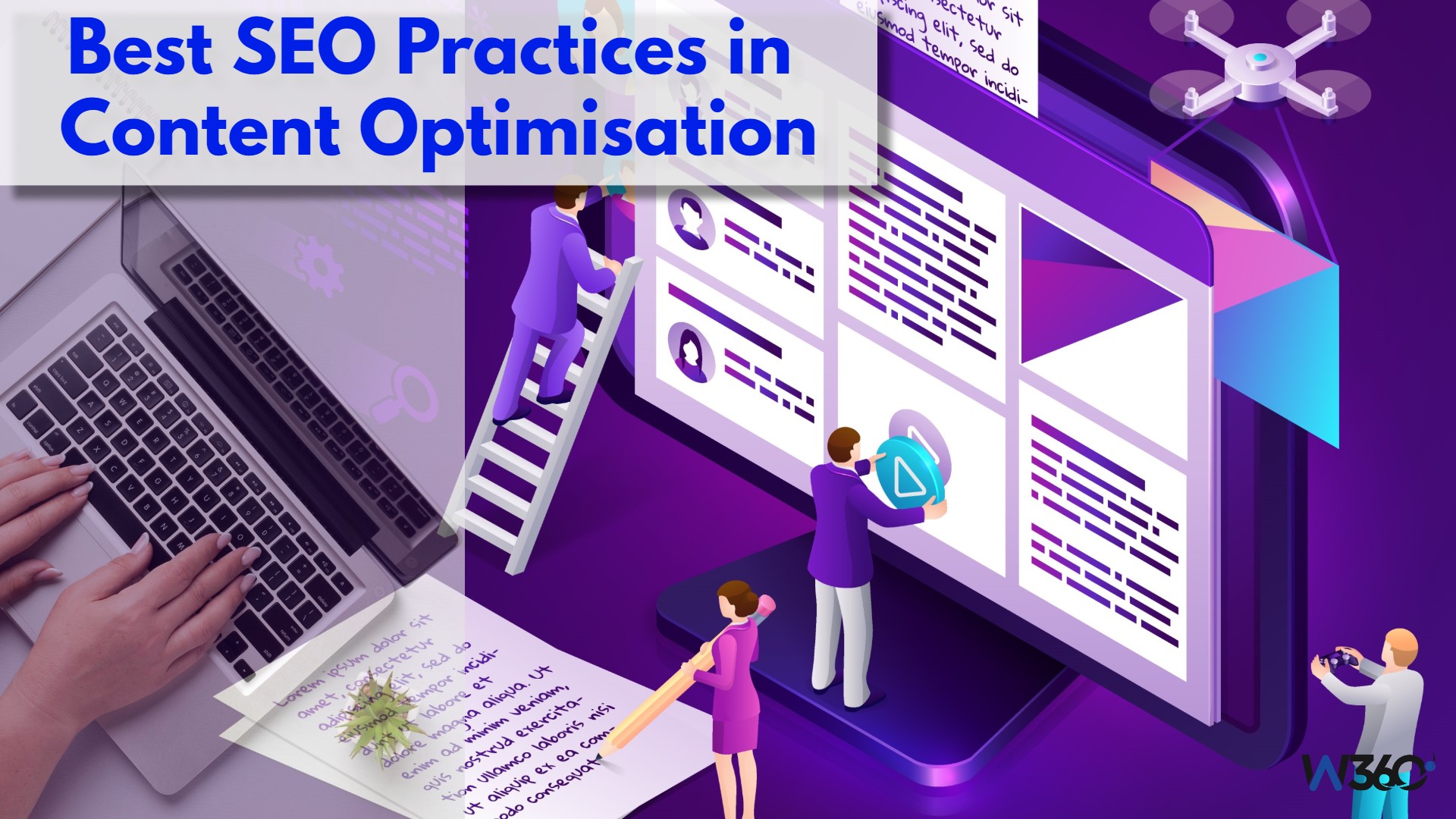 Anyone interested in digital marketing and online content promotion may notice the term 'SEO' tossed around frequently, with great enthusiasm among experts in the industry. Thus, you might already know that SEO or search engine optimization is as important as it may sound and has something to do with digital content and search engines. But what exactly are content optimization and SEO? Why are they so important? In this article, we will crack out all information and discover what SEO is, why it is important for your business's digital promotion, and what are the best SEO practices you should follow when implementing SEO strategies for optimum results.
What is SEO and content optimization?
SEO is more like a strategic approach to enhance your website's online visibility. In simple terms, this means implementing some technical and strategic components into the content resulting in more people discovering your website when they search for similar websites. This increases your website traffic and brings a better chance to provide products or services for a greater number of visitors. Thus, content optimization through SEO defines the process of making sure that your website content is written following the necessary strategic practices to reach the largest possible audience.
Why is SEO important?
1. Website visibility and ranking
Users are most likely to use the top five suggestions in SERP (search engine result page) when searching for a product or service online. SEO marketing helps to rank your website among the top results and gain more visibility for turning internet users into potential customers.
2. Increase website traffic
SEO helps to increase your website's organic traffic. This helps to enhance the number of site visitors who view your website each day. An increase in organic search engine traffic is an indirect increase in sales since more relevant people come to see your website and they are most likely to become your customers.
3. Enhance user experience
A well-organized and optimized website is a communication device between you and your customers. Good user experience is a key factor that ensures each user will return back to your website. Hence, search engines like Google will also find it easy to navigate through your website and give your site's info in SERP.
How does SEO work?
SEO combines elements in a data-driven approach to optimize your website both at the front and back ends. As mentioned above, this is done to increase the website traffic while increasing SERP ranking. The three key factors of how SEO works include:
Keyword optimization

Backlink building

Content optimization
 Best practices in content optimization
1. Understand the search intent and align your content accordingly
There are four types of search intents: informational, navigational, commercial, and transactional. For your website to be ranked at the top of SERP, you should create your website content aligning it with web users' intent.
2.Compelling title tag and meta description
When creating the title tag and meta description, it is important to include the target keywords, a title that aligns with the search intent, avoid duplications and make a descriptive yet concise meta description between 130 to 150 characters.
3.Optimize website images
Choose the best image file format that will not impact the site speed since if the image is too heavy and takes more than 5 seconds to load, then this will negatively affect the website traffic.
 To sum up
Using the best SEO techniques is a great way to achieve higher online traffic and visibility and gain more customers. That said, it is important to always find a reliable SEO services provider if you want to reach the right audience and create the best online image. For SEO services in Singapore, visit W360 – one of the best in the industry and is a guaranteed service provider who ensures that you are up to speed with the latest trends in the market and stand ahead in digital marketing.