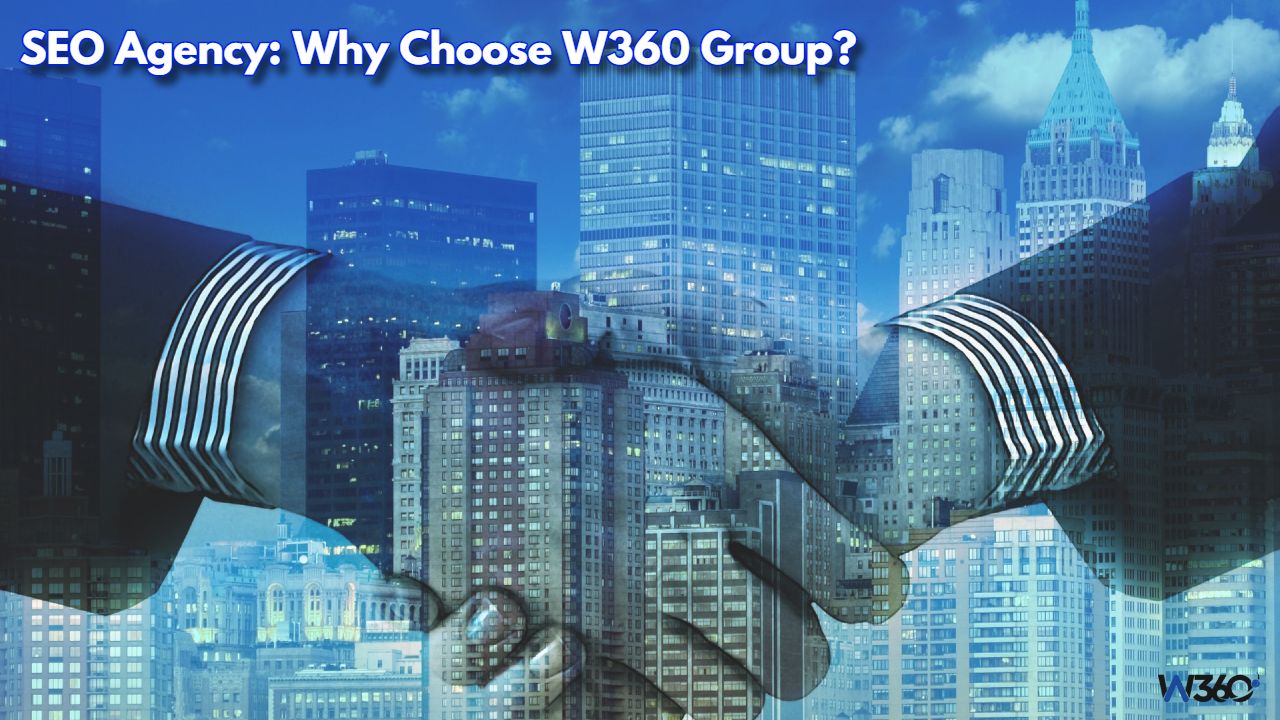 Search engine optimization is a strategy that helps web pages rise to the top of the results. An SEO agency in Singapore helps your website get noticed, which can result in more visitors, leads and sales. Search engine optimization is the process of improving the way your website appears to search engines like Google, thus increasing how likely it is that your site will be found.
Why You Need an SEO Agency?
An SEO agency in Singapore is hired to make your website more findable in local, organic search results for relevant keywords. They accomplish this through a variety of services that help improve your web presence and overall visibility.
Keyword research: Keywords are words or phrases that people use when searching for a product or service online. Keyword research is the first step to understanding how to create a digital strategy for your business. This in-depth process helps you understand what keywords and phrases people are actually using to search for products or services related to your business.

On-page optimization: On-page optimization is a key step in improving search engine rankings. This can be achieved in several ways, such as making sure your web pages are relevant and unique, optimizing title tags and meta descriptions, creating high-quality content and using internal links to connect pages together.

Off-page optimization: Off-page optimization is the process of improving your website's ranking on search engines through high-quality backlinks from other sites. It is one of the most effective ways you can boost your traffic and site rank, which can help improve your website business overall.

Technical SEO: Technical SEO is the process of ensuring that a website is properly structured, formatted, and optimized in such a way as to be properly crawled and indexed by search engines.

Content creation: Content creation is one of the most important parts of SEO. The

best SEO agency

will depend on developing high-quality, relevant content for your website to attract and engage visitors. This is important for building a strong online presence. Content creation can be integral to improving your company's branding, as well as driving qualified traffic to your site.
By working with an SEO agency in Singapore, businesses and organizations can benefit from the expertise and experience of professionals who understand how search engines work and how to optimize a website for maximum visibility and traffic.
Benefits of Hiring an SEO agency in Singapore
Achieving the top ranking in search engine results pages can be extremely profitable for businesses of all types and sizes in Singapore.
Increased visibility: If you are looking to increase the visibility of your website in

Singapore, an SEO agency

can help you do so by improving your search engine ranking. The result is more traffic on your website, which can lead to increased sales and revenue.

More qualified traffic: Websites that rank well on search engines attract more qualified traffic, which means that the visitors are more likely to be interested in the products or services that the business or organization offers.

Improved user experience: SEO helps improve the overall user experience on a website by ensuring that it is well-organized, easy to navigate, and provides valuable information to visitors.

Increased leads and sales: By implementing search engine optimization strategies your business or organization can improve visibility, attract visitors and lead them to the desired action.

Expertise and experience: The

best SEO agency

delivers customized SEO services that help businesses and organizations improve search engine ranking, increase website traffic, increase conversion rates and generate leads.
Search Engine Optimization (SEO) is the process of improving the visibility of a website or webpage in Search Engine Results Pages (SERPs) through organic (non-paid), or unpaid, search results.
SEO has many factors that must be considered by businesses and organizations looking for an agency. Factors such as experience and track record, services and strategies, pricing and fees, and customer testimonials or reviews, all contribute to a successful decision. It is also a good idea to have an initial consultation with the agency to discuss the business's specific needs and goals, and to get a sense of the agency's approach and philosophy. Once you've decided to engage in SEO services, you need to communicate your organization's goals for optimization.
Why Choose W360 Asia?
1. W360 Asia is PSG pre-approved vendor
W360 is a digital marketing agency with the vision to empower SMEs in their digital journey. We have achieved pre-approved status as a vendor for Productivity Solutions Grant (PSG) for digital marketing solutions, making it easier than ever for our clients to apply.
The government grants can be used for pre-scoped IT solutions, equipment and consultancy services. With the grant, the companies can implement the latest technological solutions and improve productivity and business processes.
2.  Website design and development
A website is not an end but a means. It needs to be designed in such a way that it helps your website visitors learn about your business and find exactly what they are looking for. A bad design can negatively impact your website's performance and hurt conversions. We believe that a good website design should be simple but impactful. W360 Asia can help you plan, arrange, and execute your ideas to your advantage.
3. Driving digital marketing success: marketing technology and marketing technologist
In the digital world, companies need to take advantage of technology-powered marketing in order to stay competitive and relevant. This is vital because technology continues to advance and make way for new innovations every day. Using the right marketing technologies and platforms enable companies to be more agile, which is vital in this dynamic and complex environment.
We find and use the most efficient strategies to optimize our clients' website SEO. In order to achieve better results, we constantly explore new technologies in the industry and keep abreast of current developments in our field.
4. Digital superheroes
Whether you are a small business or large corporation, our SEO experts aim to deliver best optimized results by applying proven digital marketing strategies. When it comes to your digital marketing, you deserve more than just a Google ranking and we know it. We focus on helping businesses thrive in the digital world by providing an integrated marketing strategy that is based on real data and verifiable results. Our Digital Superheroes have years of experience in delivering digital marketing services.
5. Smart Analytics
We use analytics tools to collect data for tracking, analysis, and measurement. We rely on meaningful updated insights to implement optimizations. 
6. Online Reputation Management (ORM)
In today's business environment, having a good online reputation is critical to the success of your company. Reputation is important for many reasons, including increasing revenue and improving customer loyalty. Search Engine Optimization provides an essential platform for your business growth as it helps to convert more visitors into customers by providing information about your brand through search engines such as Google. Our team of in-house ORM specialists help create awareness about your business through ensuring a positive reputation on the internet.
Online Reputation is the backbone of your website. This not only helps prospective customers to distinguish between your business and others in your industry, but also helps to build the credibility of your brand. An Analytics Audit will help you evaluate all aspects of web presence, including branded search terms, referrals, social network activity and other organic traffic.
We understand the importance of your digital presence and thus, suggest a content audit or plan for your business. It allows us to better understand the digital footprint of your brand and suggests steps to be taken to bring it up to par.
We will evaluate your online presence from a search engine optimization perspective. We will also outline the action plan required to bridge any gaps between what you have now and what you would like to see happen in the future.
Your online reputation management strategy is highly dependent on your desired outcome. As your online reputation management specialist, we will formulate the optimal ORM solution to deliver the results you are looking for.
As part of our implementation process, we draft a plan to execute your ORM strategy. Our experts take a deep dive into your business, develop a benchmark and timeline for execution, and forecast outcomes so you can measure success.
Our SEO professionals are experts in monitoring and tracking your digital presence, online reputation, and results achieved. We perform ongoing monitoring and tracking of your website to help you measure and adjust leading to better performance.
Optimization is an ongoing process and never ends. You need to adjust, refine and iterate your digital presence to be relevant with the target audience. ORM Strategy gives you a sound justification to restructure your digital presence and make necessary changes to improve your ranking
Reporting is essential to determine if your SEO efforts are effective, and if adjustments need to be made. This report will help you identify the adjustment needed for improved performance.
There is no question that the digital world has left frightening footprints on businesses. With regular drops in rankings, negative reviews and misleading content, it is time you take control of your business. Our global ORM strategies will help you regain control to reclaim your brand name by managing the search results that matter with our global ORM solutions. 
Become Our Next Success Story
We are experts in helping businesses reach their digital marketing objectives and create an online presence that attracts prospects, increases sales and enhances customer loyalty. As the best SEO agency in Singapore, our goal is to make your business the best it can be.