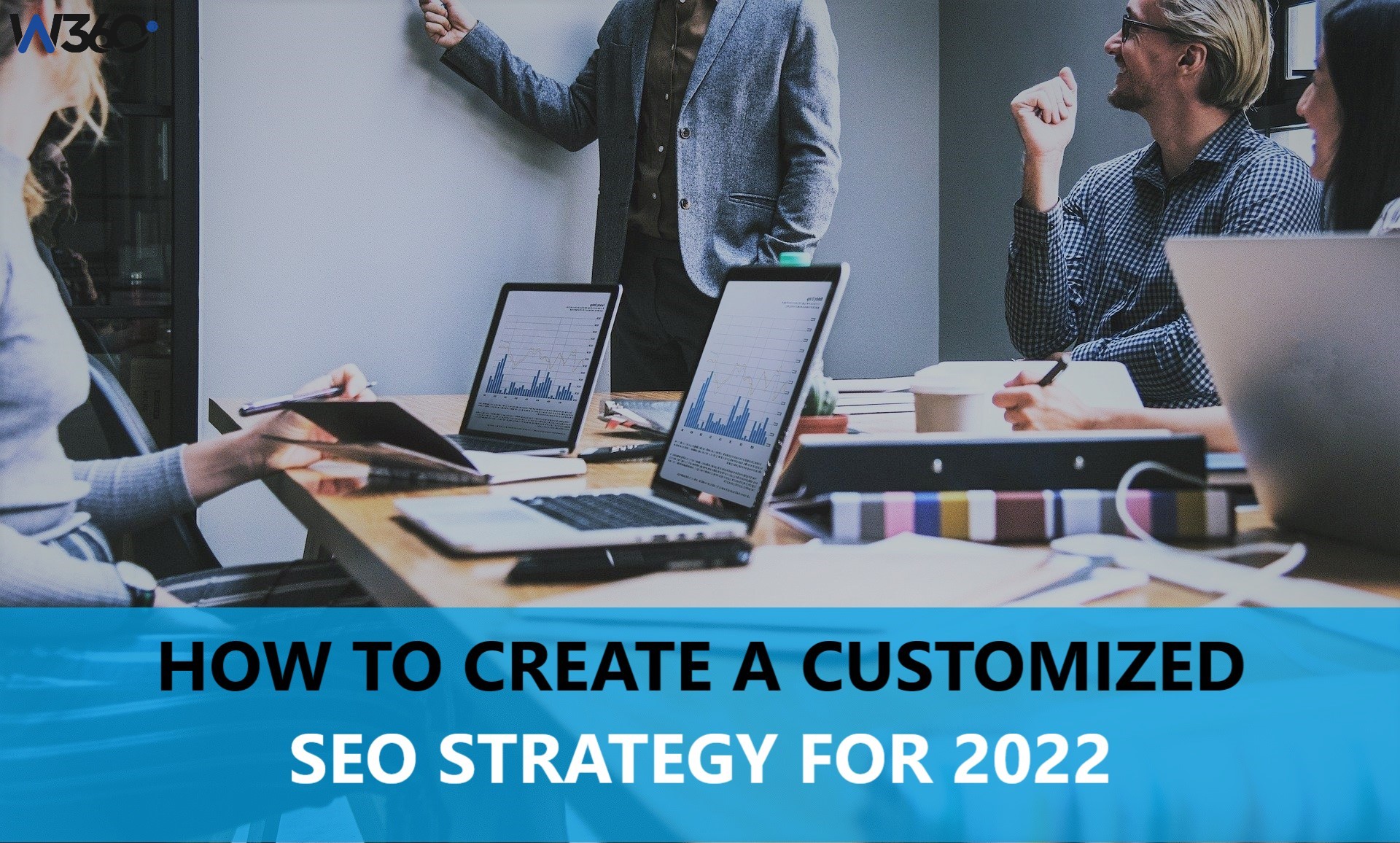 Search Engine Optimization (SEO) is very popular today. As one of the main components of e-commerce and digital marketing, every useful and shareable piece of content solely relies on it. Why? When new businesses enter the market, it is imperative to deliver exceptional user experiences for their audiences online. While ranking high on search pages can be difficult, if you start developing the right goals you may be able to crush the competition and bring valuable traffic. So, what's the secret? To find out, dive into this article where we explain how to create an effective customized SEO strategy, step-by-step.
What is Customized SEO?
Customized SEO is an advanced process of planning and implementing steps designed to improve organic search engine rankings. While tactics can vary for every business involved, there are many core factors to consider such as content strategy, link building, keyword research, technical SEO, and user experience to get the wheels spinning forward.
Fundamental steps – The checklist
Step#1: Conduct proper SEO audit
Let's face it. Google loves a well-designed and healthy website. But how does one get there? by performing an SEO audit or SEO analysis. Frequent site check-ups will help add up the measurable results that you are chasing. When you identify every weakness of your website starting from navigation to function, you know exactly how to craft an efficient strategy and implement corrective measures thereafter.
Step#2: Find a list of keywords and topic clusters
Users on the internet are always looking for something. They do this by typing certain words into search queries like Google or Bing. The results can be images, copies, or videos. These ideas and topics are known as 'keywords'. So, a website owner would want to be relevant to what people are searching for, so they have a better chance of finding your content among these results. This is where keyword research comes in. Finding out how users ask Google about a particular topic or phrase will come in handy as you develop your content strategy to help fill that searcher's needs.
Of course, there's a lot more to take into account when it comes to a buyer's journey. Topic clusters are a group of content that covers a main topic using pillar pages that are interlinked to your website. In other words, they are the primary elements of a strong internal linking structure to help solve pain points for different buyer personas at several stages of the conversion funnel. That's not all. If you have both a customized SEO program and a content calendar running for efficient engagement, then topic clusters will level up your authority and ranking on search engines by understanding a website's hierarchy. So, what makes a topic cluster?
A topic-focused page.
A "cluster" of pages that cover relevant subtopics with deeper insights.
Internal linking between all of the pages.
Covering all of the above points assumes you have added depth to your content. So, if topic clusters are implemented properly, there are more chances to succeed.
Step#3: Look at your online competitors
Feel free to play every trick in the book, but if you haven't studied other businesses who are offering the same products as yours, that could be the reason why your digital ranking is still stuck in the mud. To be fair, when a user looks for something, they often conduct multiple branded searches. The rivalry may be intense if they are replacing you. This is why refining your marketing plans is important. There's nothing wrong at looking over how other businesses are performing and serving the same need. Make it a habit to always come up with new ideas from different angles and use your strengths to get ahead of the competition.
Step#4: Develop a killer content plan with backlinks
Once you have all that competitor data under your belt, go for a multi-faceted content marketing strategy. You can start with defining an agreed-upon timeline and a measurable outcome. Take into account your current and potential customers — the way they think and behave. As you go through this process, you will start to see significant results if you build links to your content. Because when you design content prioritizing target personas, you give people exactly what they are looking for and meet them where they are.
Step#5: Measure your content's success
For organic search marketing SEO to shine, creating content alone isn't enough. An abundance of low-quality content will only take up space and increase bounce rates with viewers leaving faster than they should. So, how do you know if your content is of high quality? Track the results. The regular analysis will enable you to see which content matters to your audience and help with successful conversions.
Scale up your ranking with organic search marketing SEO
If you are looking to develop a more effective content marketing strategy with SEO, turn to the experts at W360 Group. We're more than happy to help you address your individual business needs while streamlining the entire workflow.