The Internet is the single most popular platform for marketing your brand. The ability to connect with customers, prospects, employees and more — all across the globe — is made possible by the World Wide Web. When designing your online marketing strategy, remember that it's not one size fits all. Every business has its own unique set of goals and objectives; therefore, no two websites will be the same.
Search Engine Optimization (SEO) is the cornerstone of any digital marketing plan. It has the biggest impact on search engine results and is a cost-effective way to reach your target audience.
If you want to see your business succeed on the web, then you are going to need an expert level of care and support. If your team lacks SEO know-how or the time and resources to learn and implement an SEO strategy, you should seriously consider hiring an SEO company, the best of the kind, to manage this process for you.
Read on.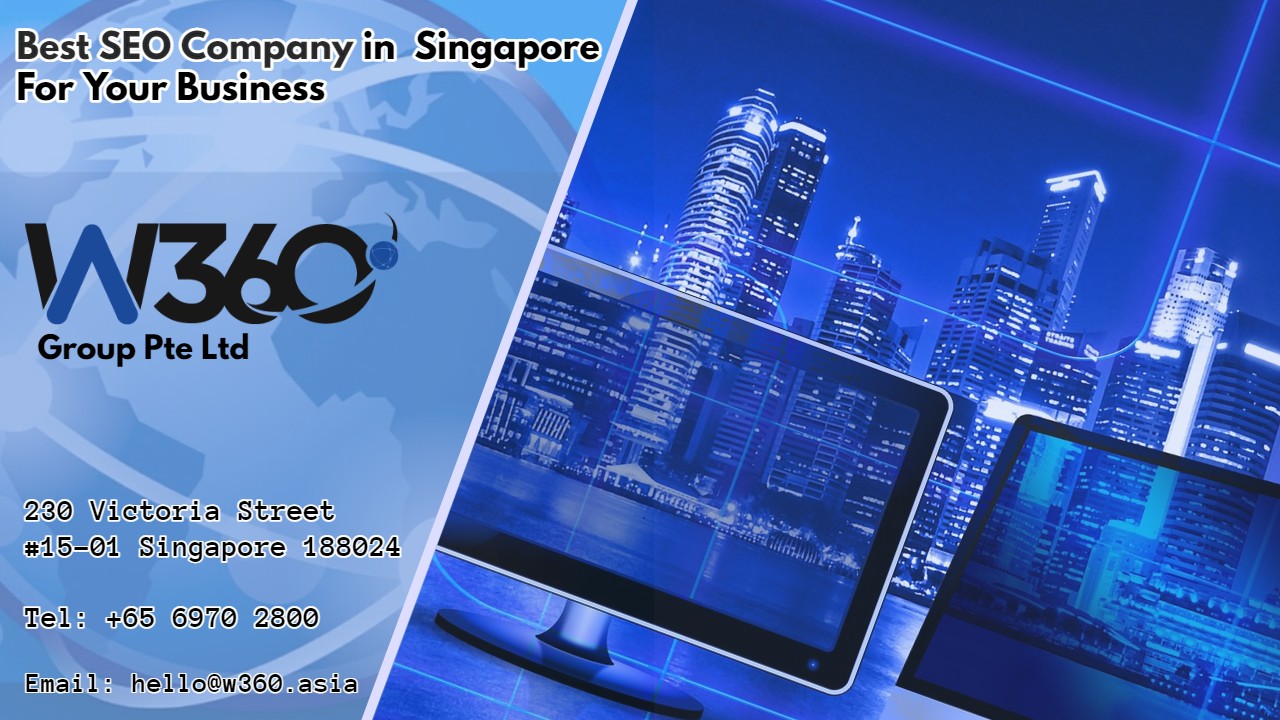 SEO is a cornerstone of digital marketing strategy. It should always be a part of your digital strategy. If you don't have an SEO plan, it's time to get one. Organic efforts can help your website rank higher in search engines and bring more leads to your business, generating better results in the long run. A good SEO company will help you grow sales and revenue through the right strategies. They will help you reach your goals – get found online and transform the way you do business.
As the best SEO company in Singapore, W360 Asia applies proven methods to secure your first and lasting spot. They have a team of the best SEO experts who use all modern, proven techniques to increase your site's visibility and make it rank higher. This will undoubtedly help your business stand out in a noisy world.
Read on to find out why W360 Asia is the best SEO company in Singapore to boost the performance of your online marketing campaigns!
W360 is PSG Pre Approved Vendor
W360 was recently appointed as a pre-approved vendor for Productivity Solutions Grant (PSG) for digital marketing solutions. The grant was introduced in 2018 to encourage SMEs to venture into the digital sphere. The grant can be used for pre-scoped IT solutions, equipment, and consultancy services. With the grant, the companies can implement the latest technological solutions and thereby improving productivity and business process. If you are an eligible SME looking to take up digitalisation and productivity, you can anticipate 70 per cent of funding assistance with the grant.
W360 Adopts Comprehensive and Ethical SEO Practices
W360 Asia offers you a comprehensive approach involving only ethical optimization strategies. Search engines such as Google are constantly refining their algorithms, monitoring for black hat SEO that is deemed to be unethical. In order to avoid being caught, some unethical practices will not yield immediate results for you but rather result in a permanent ban of your website from the search engine results page. W360 is an SEO company in Singapore that aims at offering lasting results with a smart and thorough approach to SEO.
W360 Team Conducts Keyword research
We ensure that your SEO keywords are relevant, high quality and well-researched to drive quality organic traffic to your site. We help you identify the most optimal and relevant SEO keywords that are directly tied to your website's content, products, and services.
You are entitled to an Audit and Customized SEO Strategy
Our initial evaluation consists of an analysis of your current website and its competition. During this process, we will identify the most efficient SEO strategy to elevate the relevancy, accessibility, quality, credibility, and authority of your site.
SEO Expertise
Our SEO Superheroes are always ahead of the curve and are dedicated to staying on top of the latest changes in search ranking algorithms and updates. We have a proven track record, with each team member having at least five years of experience in SEO. We do a lot of work behind the scenes to ensure your site is optimized for search. Our SEO team delivers results that benefit your business in the long term.
Our SEO methods are constantly evolving based on your current requirements, the results of SEO efforts, the competitive landscape, and algorithm changes from Google. We help you grow your business for the long term by delivering high-quality white hat SEO.
Schedule a Consultation with our SEO Experts
We are digital marketing experts that help businesses across Asia achieve page 1 rankings and grow their business through SEO. Experience the full benefits of our services by meeting our experts today!